Niverville Autobody Ltd
Safe and proper repairs – the first time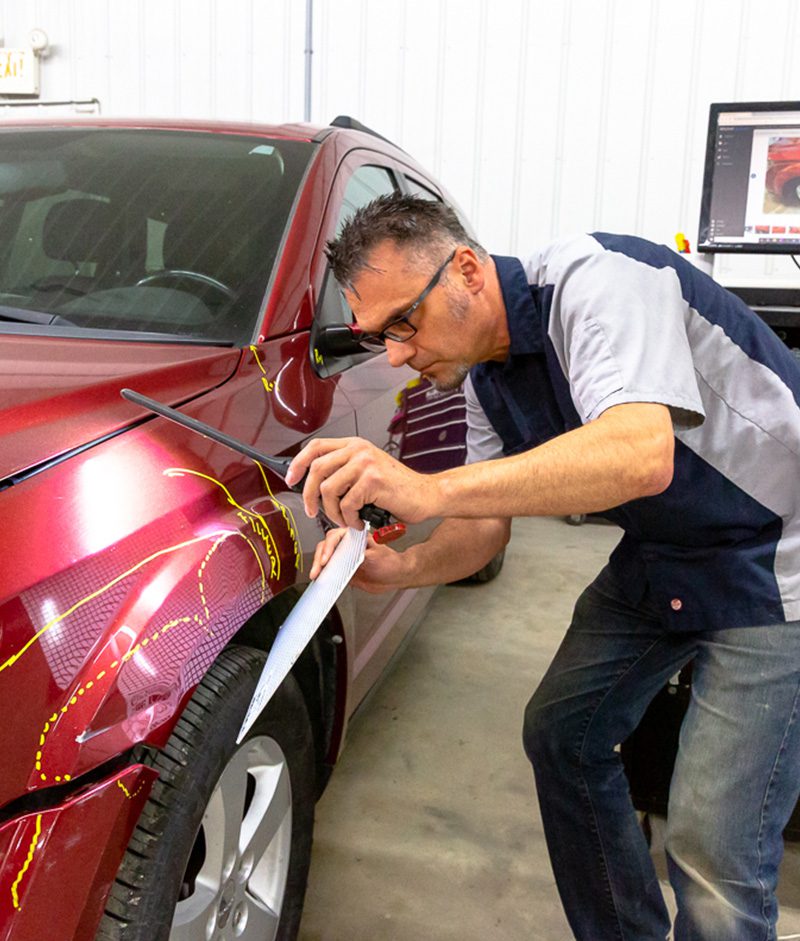 Throughout the years, Niverville Autobody Ltd. has built a strong team of professionals who drive us toward success. We've become a pillar in our community, one that our customers turn to for autobody damage, auto glass repair & replacement, and collision repairs.
OEM Certified
Original Equipment Manufacturer
What our customers are saying

"We had an excellent experience bringing in our truck for a windshield replacement. Great service and interaction with the staff, and excellent work installing the windshield. Really appreciated them cleaning the vehicle as well!"
Jason B

"Helped me when I hit a deer. Did the estimate, sent info to MPI, got me in a courtesy vehicle during repairs. Kept me updated the whole process and had my car ready a day earlier than expected. They even washed and detailed my car. Happy day to get my car back. Thank you Niverville Autobody😊"
Leslie H

"The staff at Niverville Autobody provided me with a vehicle to use while my vehicle was being repaired. The staff took care of my baby as I would. They made sure I was satisfied with the work done. Both times 😊"
V. Beck
Enjoyed our service?
Leave us a review!